Badgers Holt Tor
Badger's Holt Tor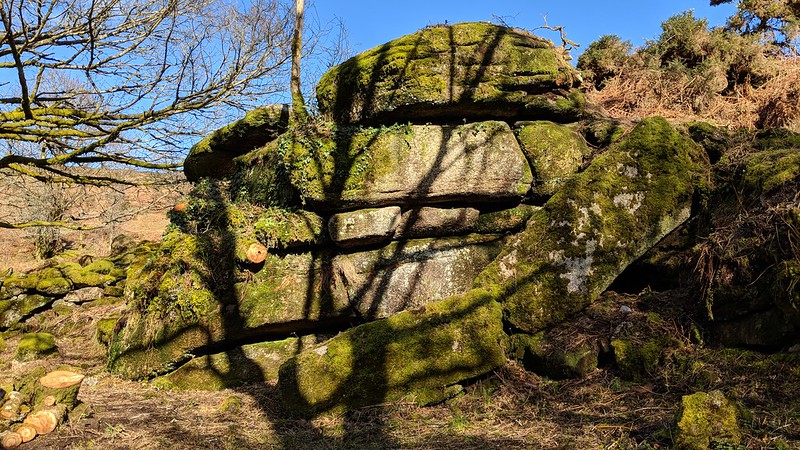 Just within the Parish boundary at Dartmeet there is a well-defined path from Badger's Holt leading north along the East Dart River. Here you will find a ruined tor in two parts that seems to have been overlooked by previous commentators.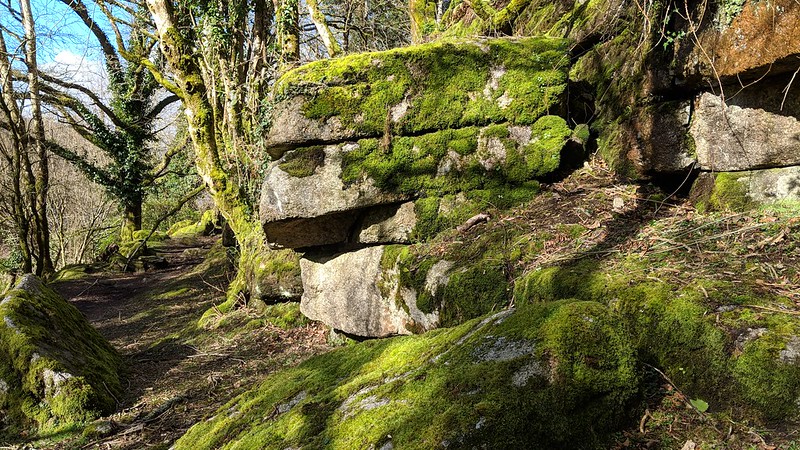 The higher outcrop, at grid ref. SX 6733 7345 is the more distinctive.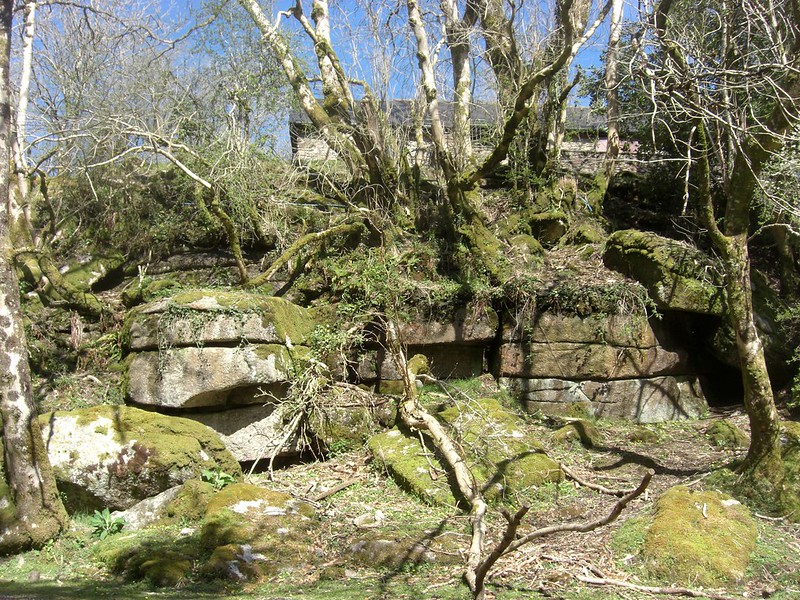 Another one resides on the low slopes, at grid ref. SX 6729 7341, in woods not far from the start of the footpath on the east side.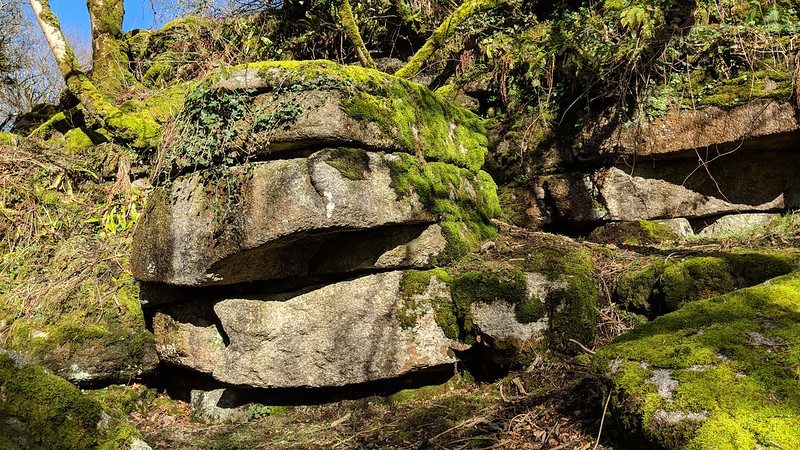 Warning! This outcrop is on private land, but it is visible from public land.
Should you wish to visit, always seek permission from the landowner.

Badgers Holt Tor

Grid Ref:

SX 673 734

Height:

250m

Parish:

Widecombe in the Moor

Tor Classification:

Valley Side

Access:

Private (but visible from public land)

Rock Type:

Granite

Credit:

Tim Jenkinson

Reference:

Tim Jenkinson (2015): Dartmoor Discovered: The East Dart north of Dartmeet: Dartmoor Magazine No 121 Winter p 40-41.