Valley Of Rocks
Island of Rocks, Isle of Dogs, Highland Rocks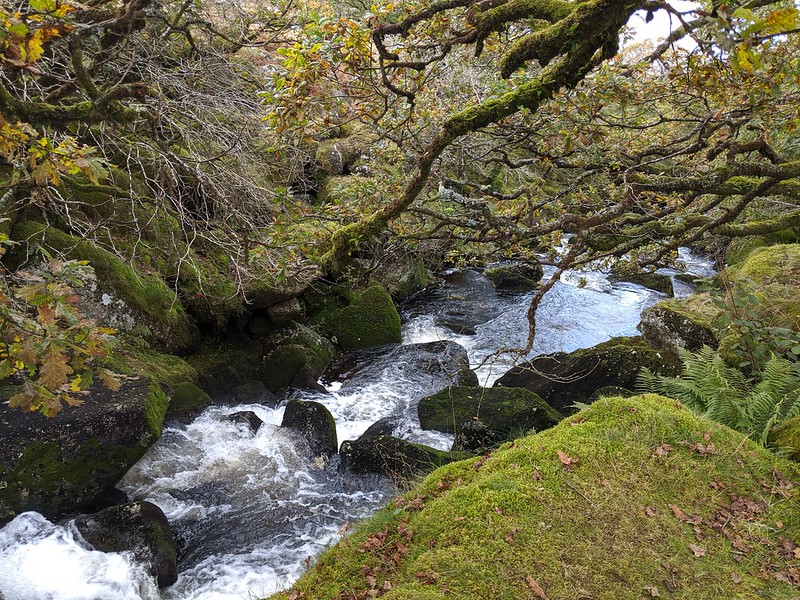 Having passed through the walled intake of the South-West Water Authority, the waters of the West Okement now enter a beautiful and quite charming cataract that is steep and difficult to access. Above the right bank there runs a service track for the intake, from which you can venture down into the trees to catch teasing glimpses of the enormous boulders and cascades that reside below. From the left bank, which Hemery says; "..is precipitously jammed by the great clitter of Shelstone Tor" you are afforded the better views of the valley, looking across to Homerton Hill Rocks (which arguably could be considered a part of Valley of Rocks) and Black Tor beyond.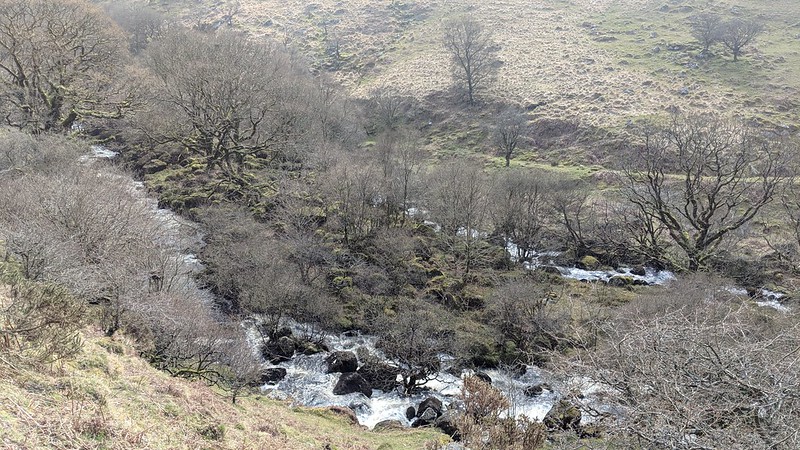 Crossing, in his Gems in a Granite Setting, described the valley as he ascended from Vellake; "At every step the scene becomes more impressive, and the beautiful and the romantic unite in a manner that cannot fail to cause the most supreme delight. It is a mingling of oak tree and fern; of mountain-ash and bushes of the wild raspberry; of sturdy thorns and withies that bend to the breeze; of briar, and ivy, and heather, and whortleberry, half-shrouding grey masses of granite; of rushing river and gleaming foam, and deep pools; of rugged tor and hills that shut out the world."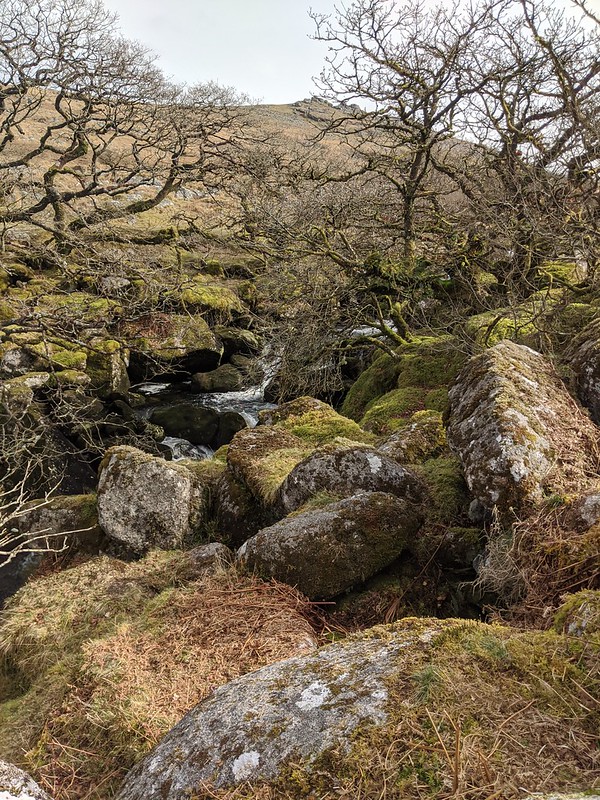 At grid reference SX 5582 9023, just as the river exits the gorge, its course is split by a narrow islet of moss-clad granite boulders that is some 90 metres in length and known as 'the Island of Rocks'. Crossing's account differs little to what you find here today; "The island is entirely covered with trees and undergrowth, as also is the eastern bank of the stream." Interestingly, Crossing also gives us alternative names for both the island and the valley; the 'Isle of Dogs' and 'Highland Rocks' respectively.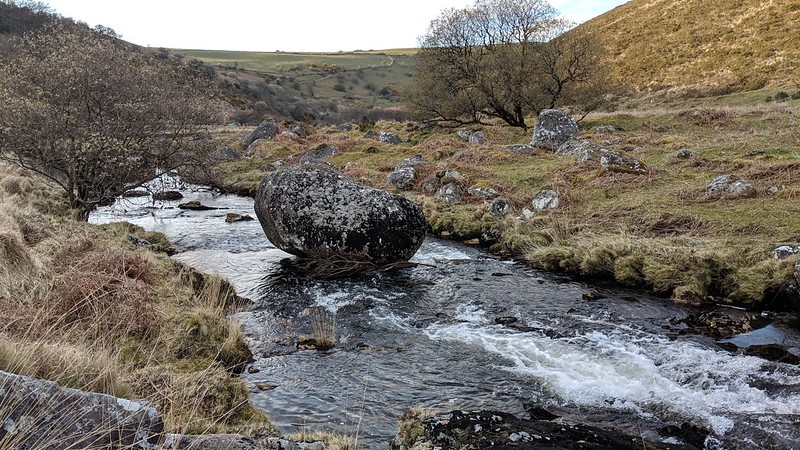 This outcrop is accessible to the public.
Enjoy, but please behave responsibly and always follow the Countryside Code.

Valley Of Rocks

Grid Ref:

SX 559 901

Height:

330m

Parish:

Okehampton Hamlets

Tor Classification:

Gorge

Access:

Public

Rock Type:

Granite

Credit:

William Crossing

Reference:

William Crossing: Gems in a Granite Setting
Eric Hemery: High Dartmoor