Wacka Tor
Sharp Tor, Hickley Plain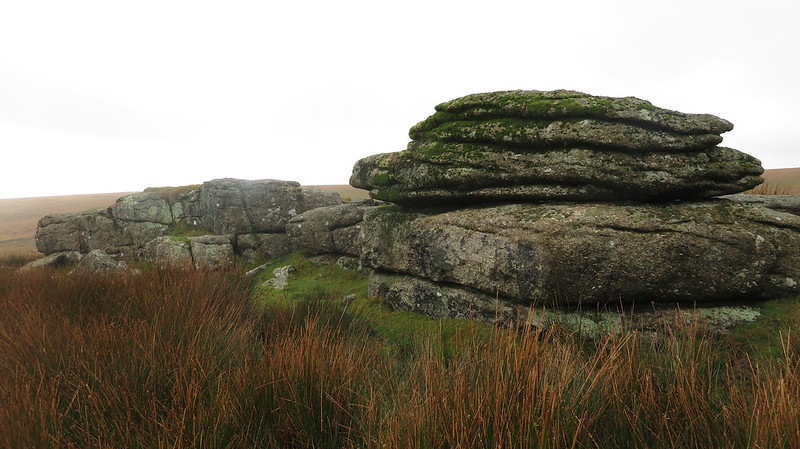 Wacka Tor is a broad collection of granite outcrops dotted across Hickley Plain, best accessed from the Diamond Lane near Didworthy. It has some good outlooks, especially to the south and south-west. Consulting Crossing, he provides an alternative name for the tor as we: "Strike W.N.W. over Brent Fore Hill to some rocks known as Sharp Tor." This name is not to be confused with another Sharp Tor, above Piles Copse, nearby, as he explicitly marks the two outcrops separately in his "Guide to Dartmoor".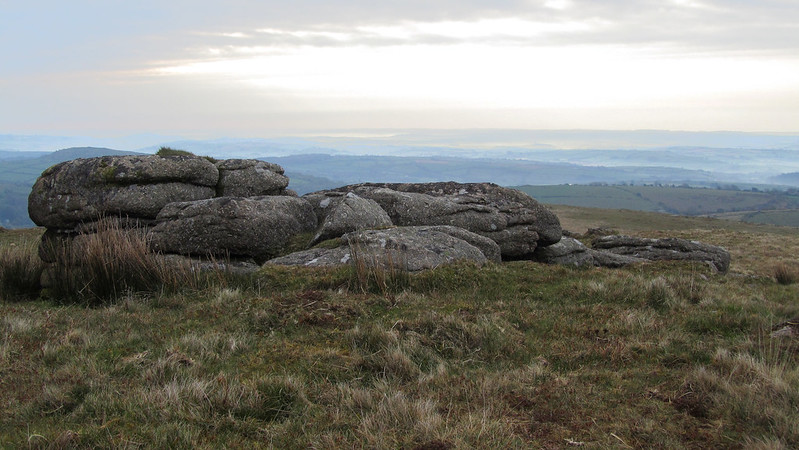 However, later on, Eric Hemery explains; "The crest of this eastward rise is in the ridge formed by Brent Fore Hill and Wacka Tor (1,332 feet). This, apex of the ridge, consists of four scattered piles.." But he introduces this strange name without indicating its origins. It is now marked by this name on Harvey's Maps but OS neither show the name nor the outcrops.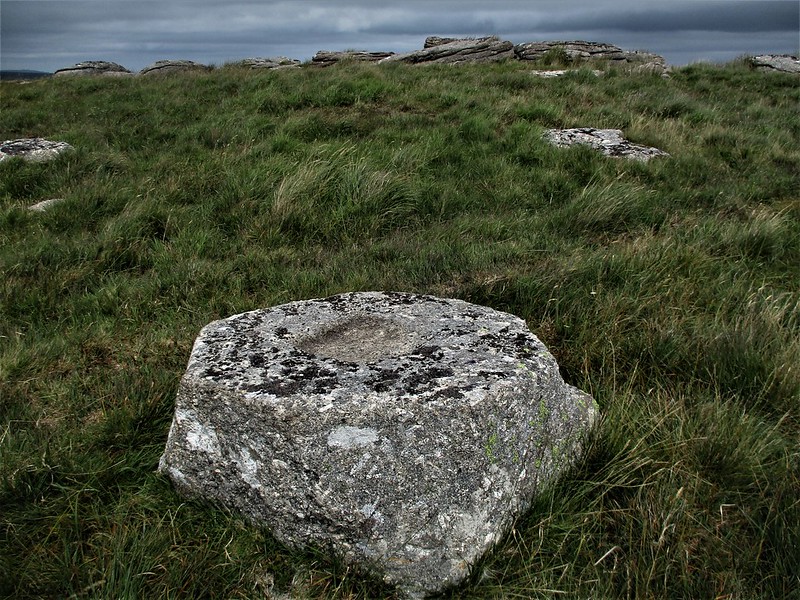 Tim Jenkinson comments on this; "Of curious name Wacka Tor is essentially a low lying tor of at least seven separate outcrops across the summit ridge of Hickley Plain at SX 66 62. Once known as 'Sharp Tor' (Crossing) so much of its granite has been plundered that it no longer abides by the moormans' rule of 'standing up sharply from the common', but it nevertheless provides an interesting place to explore." There is also a small but prominent logan stone on the western end of the tor and "It is here within a 100 metre radius, that no less than three abandoned millstones can be found."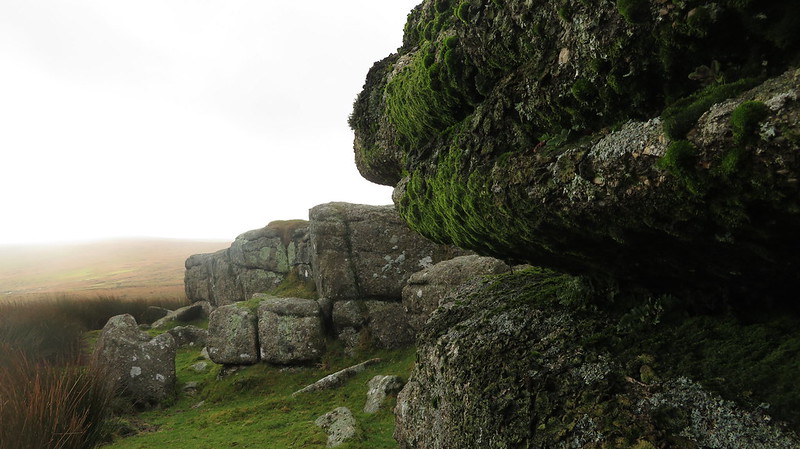 This outcrop is accessible to the public.
Enjoy, but please behave responsibly and always follow the Countryside Code.

Wacka Tor

Grid Ref:

SX 6637 6209

Height:

408m

Parish:

South Brent

Tor Classification:

Emergent

Access:

Public

Rock Type:

Granite

Credit:

William Crossing
Eric Hemery
Tim Jenkinson

Reference:

William Crossing: Guide to Dartmoor
Eric Hemery: High Dartmoor
Tim Jenkinson (2001): Abandoned Stone Artefacts of Wacka Tor and Red Brook: Dartmoor Magazine number 62 Spring