Watern Tor
Watern Borough, Walter Tor, Waterdon Tor, Waterdontorr, Walterydonne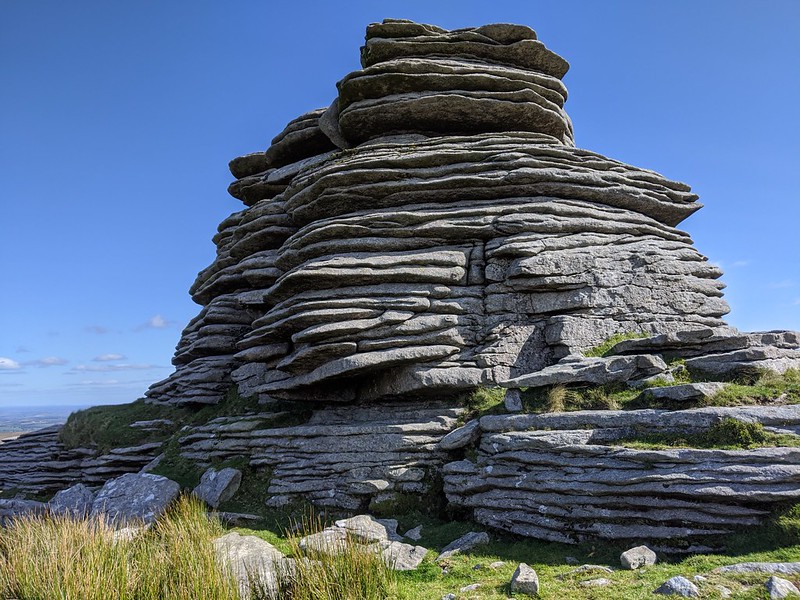 The name 'Watern Tor' refers to all the outcrops on the northern spur of Watern Down. However, the best known feature is the 'Thirlstone' in the most northern stack which affords a lovely view through its gap. We have created a separate page for that, linked here. One of the most spectacular rock formations on Dartmoor it has been called Walter Tor and even Watern Borough, most notably by Crossing.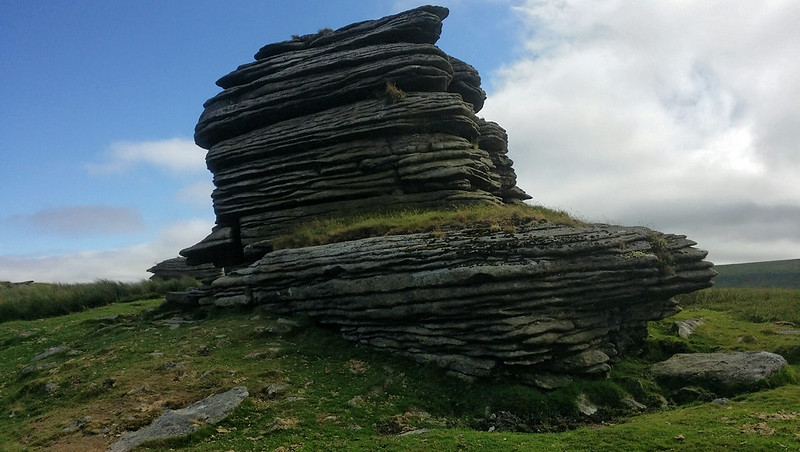 Hemery makes a comment; "Seen from far and wide, the four cohesive but remarkably weathered piles of the tor, each a huge block with close-packed horizontal jointings, render it unmistakable."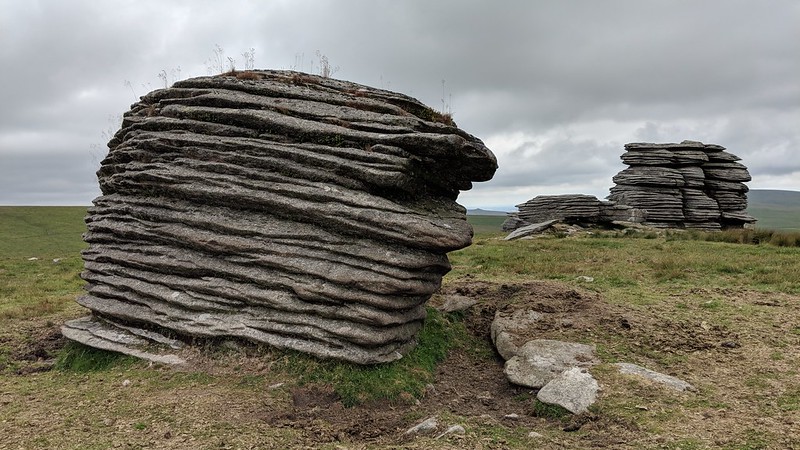 Samuel Rowe sets the scene; "Watern Tor is one of the many remarkable natural formations of the granite rock which will repay a more particular examination. It consists of a series of piles, rising from the ridge of the hill, the stratification of which presents the appearance of laminar masses, in a horizontal position. The two piles at the N.N.E. extremity, in one part, near the top, approach so closely as to appear to unite, when seen from some points of view, leaving a large oval aperture in the tor, through which moormen say, a man can ride on horseback. But on a closer examination, it will be observed that there is an interval of at least one foot wide in the narrowest part; and in the widest, the piles stand about eight feet apart, leaving ample room for man and horse to pass through."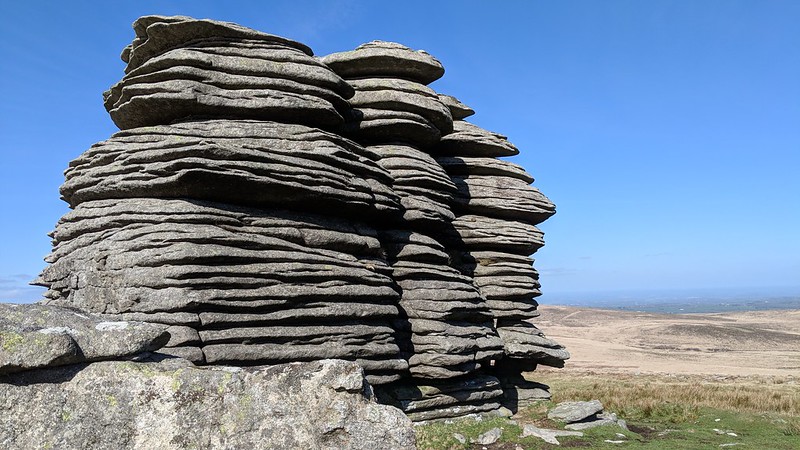 This outcrop is accessible to the public.
Enjoy, but please behave responsibly and always follow the Countryside Code.

Watern Tor

Grid Ref:

SX 6293 8672

Height:

536m

Parish:

Dartmoor Forest

Tor Classification:

Spur

Access:

Public

Rock Type:

Granite

Credit:

William Crossing
Samuel Rowe
Ordnance Survey

Reference:

Ordnance Survey Maps
Eric Hemery: High Dartmoor
William Crossing: Guide to Dartmoor
Samuel Rowe: A Perambulation of Dartmoor